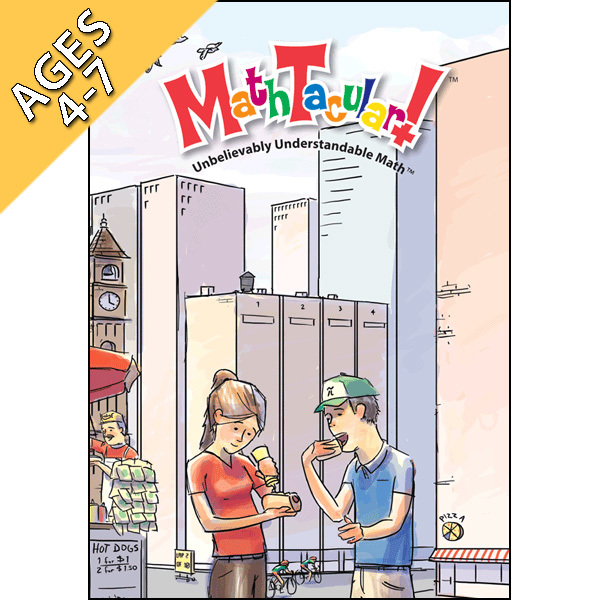 MathTacular! DVD
The first MathTacular! DVD that started it all. Perfect for a student just starting out in math or would benefit from a quick refresher of the basic concepts. The simplest way to get started on your MathTacular journey... and sure to get your kids excited about the next in the series.
Buy now from BookShark, CBD, Rainbow Resource, or Sonlight.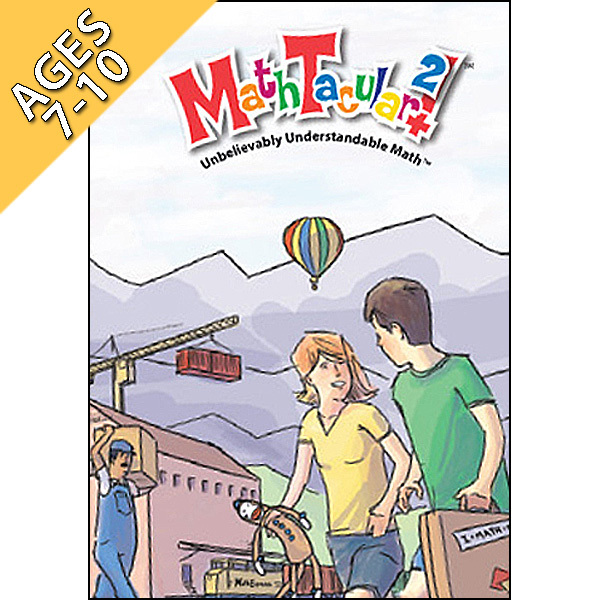 MathTacular2 DVD
Your students can build on the concepts they learn in the original MathTacular®, as Justin unleashes fun new ways to learn math. After a bit of "review" on basic addition and subtraction facts, children discover new tricks to help them memorize. From there, each concept builds on the others—turning basic understanding into a natural ability to remember and use what they learn.
Buy now from BookShark, CBD, Rainbow Resource, or Sonlight.
MathTacular3 DVD
Mathtacular3 takes the mystery out of more than 50 concepts from the top elementary math programs, including Horizons, Saxon and Singapore. A wide range of students can all use the "Professor"'s tricks as Justin builds on concepts developed from Mathtacular 2. It's "onward and upward" as your students follow the gang into more advanced math. Don't be surprised if everyone gets so hooked that they gather around to watch Mathtacular 3 for hours!
Buy now from BookShark, CBD, Rainbow Resource, or Sonlight.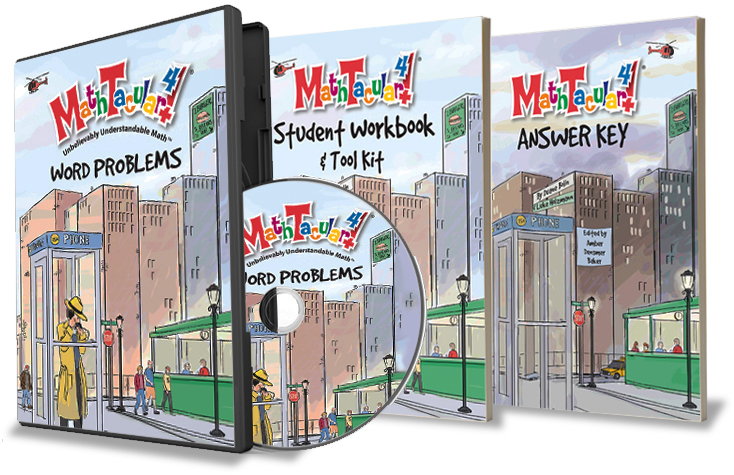 MathTacular4: Word Problems
Help your child learn how to solve word problems and have fun at the same time with this complete story line. Amber Waves appears in Dectective Justin Time's office one day, declaring that her "poor, petunia-pickin' prize pig, Polly Esther, has been porknapped!" …and she'd like his help to find her. It appears that the dreaded Word Puzzler has captured her and left a series of word problems through which Detective Time and Amber Waves will have to work in order to earn clues to the whereabouts of Polly Esther. As our two heroes progress through the case, the word problems get trickier, but luckily, our heroes get smarter (or maybe just more confident?). Will Detective Time and Amber Waves solve all of the problems in the end? Will they ever learn the whereabouts of Polly Esther? Guess you'll have to watch to find out.
Buy now from Rainbow Resource or Sonlight.